About us
Our Story...
Established in 1997, botanik has become a destination for those seeking unique and timeless treasures for the home and garden. Curated with care and attention to detail, each piece of merchandise is thoughtfully selected. Keeping with classic and simple pieces that can be incorporated into any style of home, botanik has something for everyone.
"Living beautifully is appreciating what this world has to offer and designing your life and surroundings in a way that brings you joy and tranquility."
Molly Hutto~Owner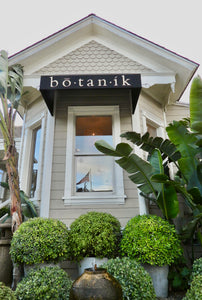 New arrivals
Welcome to fall botanik style...
Fall doesn't have to be all oranges, reds, and browns! Using nature as our guide, we have mixed natural textures with subtle hints of metallics. Incorporating berries, pinecones, pumpkins, birds and foliage.
shop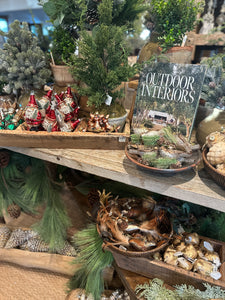 Woodland Holiday...
Welcome the outdoors inside this holiday season. Woodland creatures big and small add some fairytale magic to our wonderland forest.
shop
Our newest addition...
Introducing our favorite linen attire. Made in Italy, it seamlessly blends with botanik's classic California aesthetic. Currently available in store only. See instagram for more photos. botanik_summerland
Open:
Monday-Saturday 10-5
Sunday 11-4
(805)565-3831
(805)881-2131 shop cell
contact@botanikinc.com